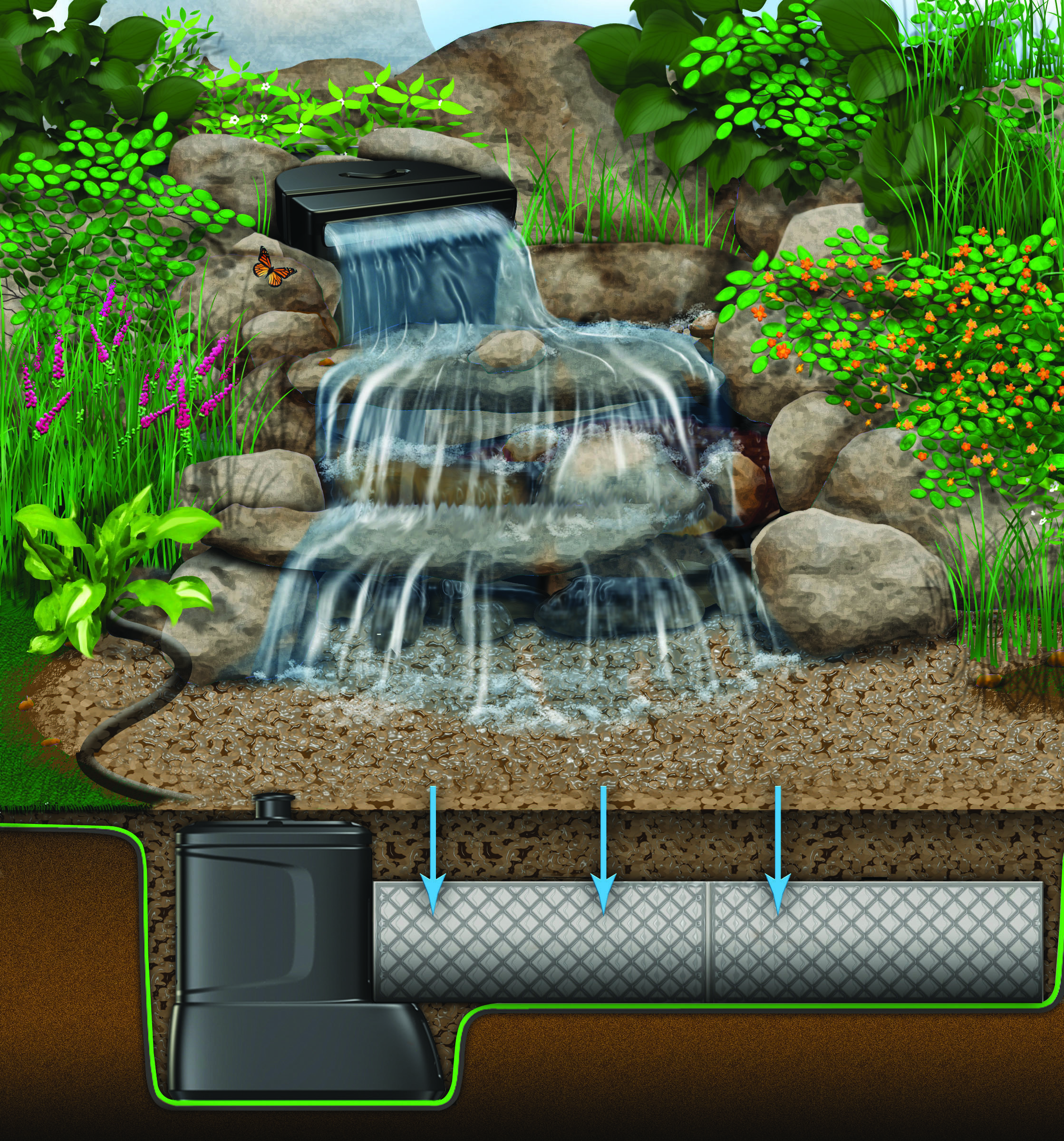 Aquascape Pondless Kits come complete with all the necessary components assembled together in a convenient, all-in-one kit that takes the guesswork out of purchasing necessary components separately.
Pondess Waterfalls are simply a re-circulating waterfall and/or stream without the presence of a pond. You can enjoy the sight and sound of running water without the maintenance of a pond.
How the Pondless Waterfall Works:
– Water held within the reservoir, below a decorative layer of gravel, flows from a submersible water pump contained within a protective waterfall vault. The waterfall vault protects the pump from being clogged and reduces pump maintenance.
– The water flows to a waterfall spillway that creates the start of a beautiful waterfall.
– The water then flows over the rock that creates the waterfall and the process is restarted.
Display 15 Products per page