Any water features can easily mix and blend with your backyard. You can add a water pond, artificial river, or fountain in your garden, and it will immediately become a focal point of your garden or backyard. Water features can be suited to large as well as small gardens. They can change the complete ambiance of your backyard.
Water introduces calmness in your garden.
A water feature such as a fountain or a waterfall creates a tranquil and serene sound that helps calm down your mind. A garden with water features is the best place to unwind yourself after a hectic workday. A garden with water features provides a small piece of heaven right into your backyard. You can add other water garden features like decorative stones, water plants, and flowers for more therapeutic effects.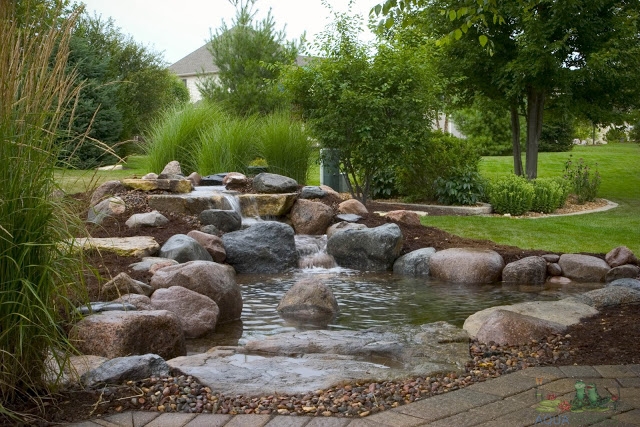 Adding water features makes your garden look bigger.
The reflective properties of water tend to make the spaces look bigger. For more enhanced effects, you can use dark colours for water features like waterfall stones or fountains. Another way to enhance this effect is by using the underwater lights at night time. You can save on energy bills on these lights by using solar-powered lights that charge during the day to glow at night.
Having water in the garden helps to attract wildlife.
Birds and other small wildlife animals like frogs frequent your garden when it has sources of water. The garden pond or fountain acts as a source of fresh drinking water for birds. A garden pond can also attract small aquatic animals. You can also add fishes in garden ponds to create a natural aquatic habitat.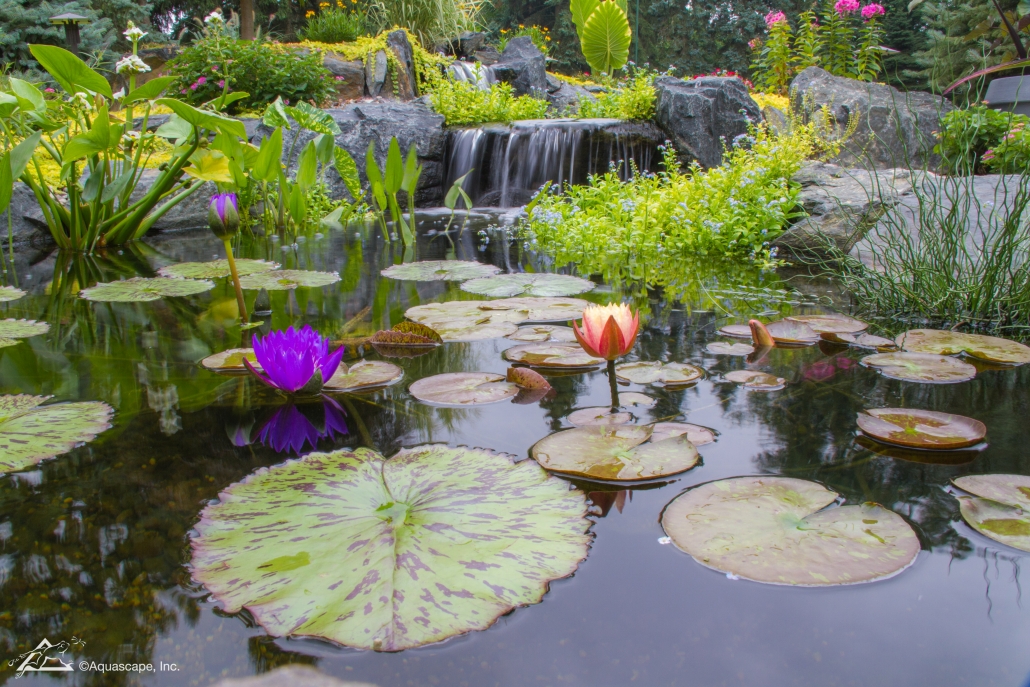 Maintenance of water features is easy.
Water features such as ponds may require regular cleaning up. However, the cleaning task is a lot easier. Also, the water machinery installed like water pumps or water filters needs to be maintained regularly for the proper function of the water features and to prevent any malfunctioning and blockages. These tasks can be easily carried out at home without incurring any additional costs. It also provides a very indulgent activity helping to take away your mind from work-related stress.
https://aquascapes.com/wp-content/uploads/2018/06/Medium-16ft-Pondless-Waterfall_01.jpg
5760
3840
Aquascaping101
/wp-content/uploads/2014/02/testlogo2.png
Aquascaping101
2020-11-30 14:44:47
2020-11-30 15:07:53
Why should you have water features in your garden