Water features provide homeowners with a unique and creative way to decorate their outdoor living space. Many homeowners desire the soothing sounds of running water, but are just not ready for a pond or simply can't afford one. Aquascape's AquaBasin® system, paired with our handcrafted line of pond decorations and accessories, provides the perfect solution for capitalizing on these small, entry-level water features. Here are some of the decorative garden water features from aquascapes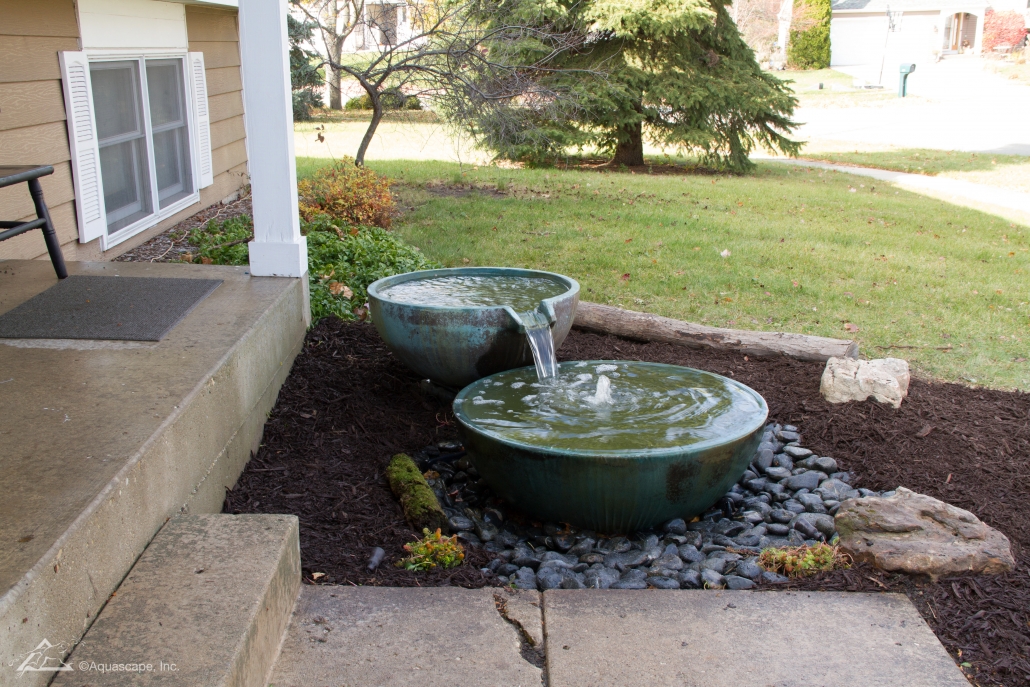 Aquascape spillway bowls
Aquascape spillway bowls and basins can be used in a variety of ways to spice up your front or back yard. Notice the spillway waterfall that provides a relaxing atmosphere to any person nearby! These spillway bowls are not only relaxing and peaceful, but also beautiful to the eyes. Notice the water fountain in the center of this spillway bowl. These beautiful pieces of art have been traced back in history to Rome, and the main reason they have been around so long is because of how they affect those around it. Entrancing yourself with these water basins will become a daily occurrence as you grow accustomed to the nature being brought into your yard!
Spillway bowls typically come with lighting, but be sure they are on a timer so they come on at just the right time! Whether you have a large basin, small basin, or several basins, just one light per spillway bowl will be sufficient.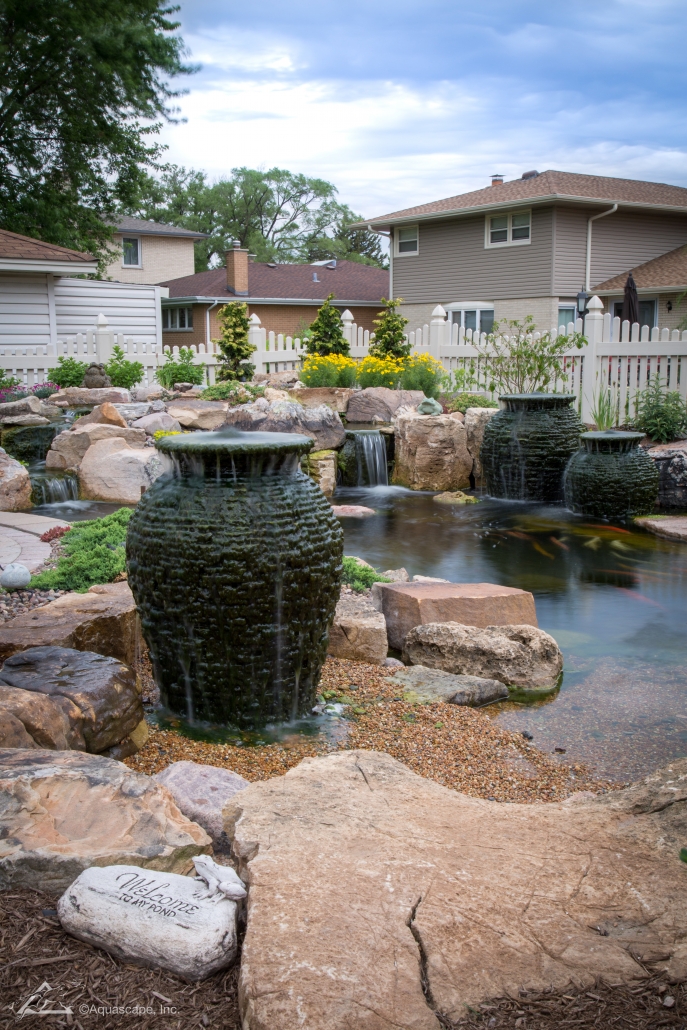 Aquascape water fountains
Sometimes adding in a fountain can add a focal point to the water garden and provide a relaxing moving-water atmosphere. Watergardens are unique in the aspect that they can be designed in a way that compliments the landscape provided.
Many water garden features don't have water at all. We call these Fire Fountains. Some fire fountains include water, and some don't. A few of our water features have the capability of both! When considering which fountain to place inside your water garden, try to think of where your guests will walk around. Are they on the patio? Is the fountain close enough to the water garden and your guests? When we install a new water garden, we consider all aspects of the design to create a feature that will be both pleasant to your guests and your family.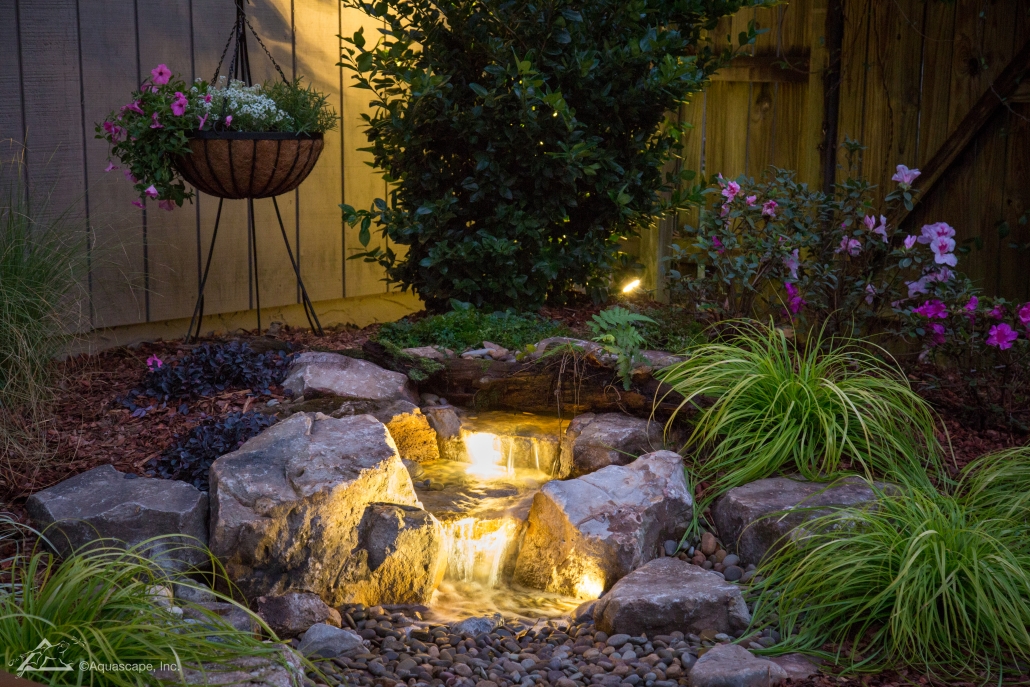 Aquascape water garden lightning elements
Watergarden lighting doesn't have to be just for waterfalls or for you to see your fish! Many aquascape urns already have lighting inside the feature so that you can enjoy it even at night. Imagine a backyard water feature with the focal point being a stunning display of water, fire, and light. Paradise is just around the corner with our beautiful water features.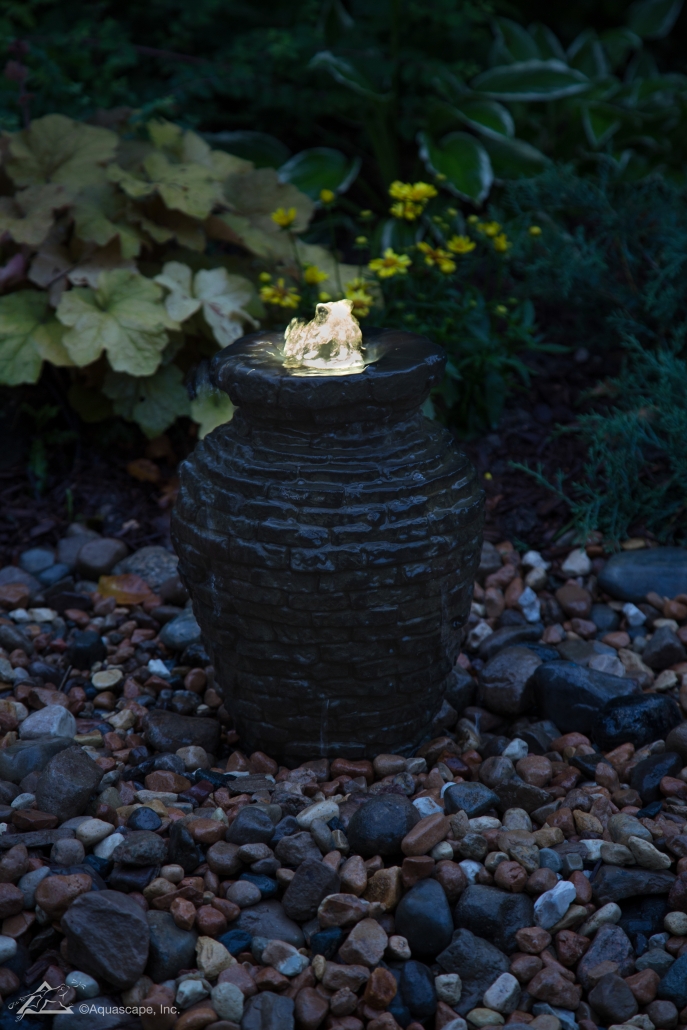 Water Garden Urns
Water garden urns come in a vast array of sizes, colors, shapes, and water flow. These urns are a highlighted product by aquascapes for one reason; they're beautiful. What better reason for impressing your guests is there?
https://aquascapes.com/wp-content/uploads/2018/06/Spillway-Bowl-and-Basin_4.jpg
3085
4575
Aquascaping101
/wp-content/uploads/2014/02/testlogo2.png
Aquascaping101
2020-12-02 15:13:48
2020-12-05 18:34:52
Decorative Garden Water Features